Headquartered in Calgary, Alberta, Canada, Suncor has a global team of over 13,000 people.
Their operations include oil sands development, production and upgrading, offshore oil and gas, petroleum refining in Canada and the US, and their national Petro‑Canada™ retail distribution network (now including Canada's Electric Highway™ network of fast-charging EV stations).
Suncor cares about responsibly developing their petroleum resources while growing a profitable renewable energy portfolio and advancing the transition to a low-emissions future.
Case Study Highlights
Started The Working Mind Training: 2019
People Trained So Far: 728
Mental Health in the Workplace
For Suncor, mental health has always been a priority.
After analyzing their short- and long-term disability claims, they discovered that mental health was one of the top reasons their employees – especially their on-site employees – took time off.
Due to the complexity of Suncor's operations, they knew they needed to invest in a mental health program that was versatile enough to support a wide range of functions within their organization.
Looking to put a stronger focus on mental health, Suncor created a mental health specialist position, a role currently held by Iordanka Petzanova, R.Psych, M.Ed, Mental Health Specialist and registered psychologist.
"I had a pretty robust and detailed plan about mental health that included The Working Mind training," she explained. "This was something that had been in place for a number of years, but I think the pandemic just pushed it forward."
"I'm sure that we're not the only organization that experienced mental health challenges related to the pandemic," she shared. "We saw people struggling, people opening up, and talking about the mental health issues they were facing."
Being a specialist in mental health, Petzanova also works closely with others to advance Suncor's four main elements of well-being l— psychological, social, financial, and physical—which are illustrated within the Suncor Wellness Wheel. Petzanova explained, "We send the message that mental health is only one part of the overall wellness of a person and this tool helps people to see how each element is interconnected with the others."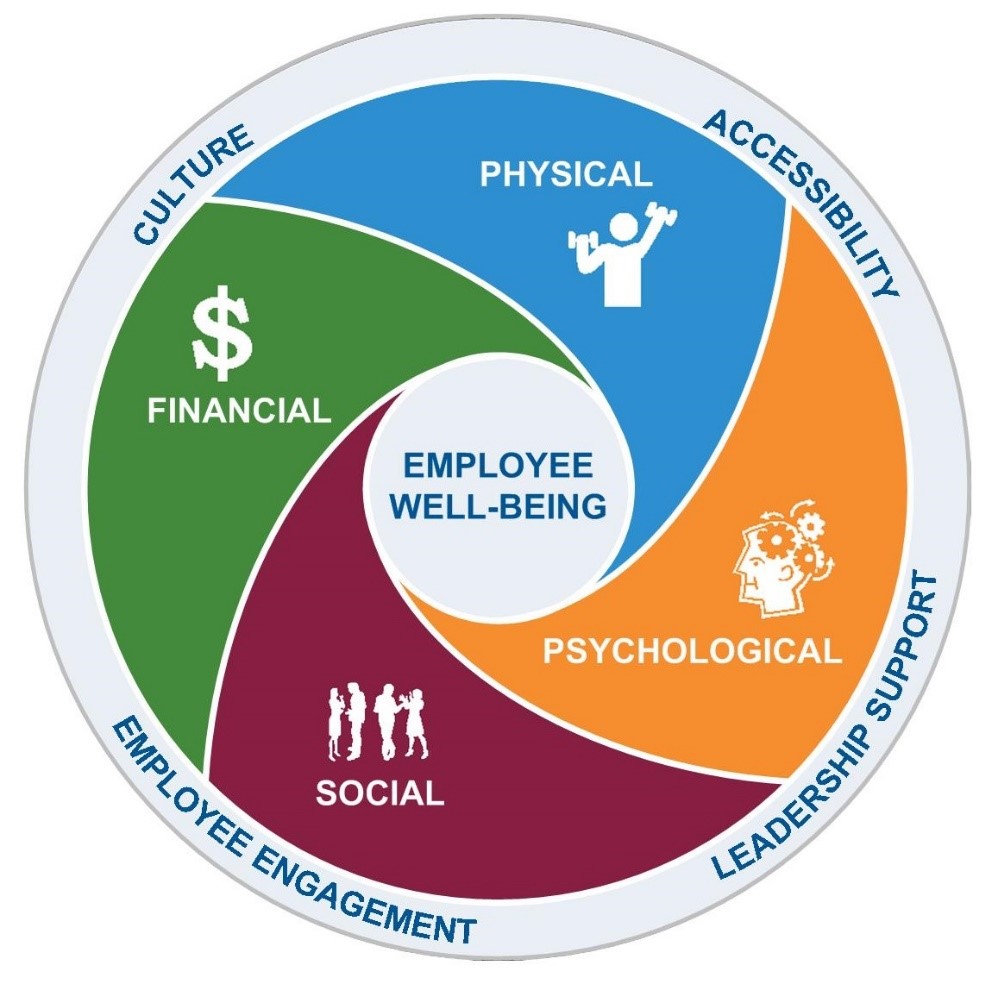 Why We Train Our Leaders in The Working Mind (TWM)
Before Petzanova joined Suncor, the company had done a trial of The Working Mind (TWM) with a group of their east coast leaders.
TWM is an evidence-based program designed to promote mental health and reduce the stigma around mental illness in the workplace.
Petzanova stressed the importance of Suncor being a performance-driven organization. Through the outcome of TWM on the senior leaders, there was a clear link between good mental health and overall performance in the workplace.
"The Working Mind gives people the skills to hone in on those human connection pieces and how we actually connect with each other on a daily basis," she said. Petzanova shared that around 90% of the leaders who had taken part in the training had only positive things to say about it.
Results and Feedback
Suncor has seen an increase in conversations and openness about mental health in the workplace, with teams reporting more positive conversations in groups across the workforce.
"As an enterprise-wide initiative, this is training that we would like all of our leaders to take. However, it's not mandatory at this point," she said.
The long-term effects of TWM training didn't come to light until last year when groups of employees noted their leaders were showing up differently and were connecting with people on a more human level.
"I think it really speaks to changes that we're seeing on a cultural-organizational level, the way that people are interacting, having conversations," she said. "For me, as a psychologist, I really see these kinds of changes as the basic building blocks for a good working environment. It's all about the relationships you have with people."
Petzanova explained that due to the fly-in and fly-out aspect of Suncor's work, some employees' mental health is affected because they are away from their families for extended periods of time.
"Something like The Working Mind is really applicable to our leaders because we know that there are a lot of additional stressors that impact the mental health of our workers," she said. "But now, many of our leaders who have taken the training are in a position where they can have conversations about mental well-being and are equipped with the tools to recognize when somebody may be struggling."
What the Future Holds
Petzanova stated that TWM is one piece of the puzzle when it comes to building psychological safety in the workplace and she wants to focus not only on mental health but also on the general well-being of Suncor's people across the board.
An important part of their plan is ensuring employees are aware of the programs available to them. "We want the training for everybody. It's really important to make people aware of the training," she noted. "That ties into a big part of overall wellness and psychological safety."
"If somebody is looking for wellness resources, they can go to one place because I think the goal is to simplify, have the data available there for people," she said. "We want to ensure that people feel supported but also give them enough responsibility that they can take the steps themselves to find the resources that they're looking for."
Suncor's next focus is to figure out new ways they can support their people so they're able to able to better manage the stresses of work and daily life.
"If they do make mistakes, how do you handle them in a constructive way? How do you handle conflict diversity?" she asked. "It's all about finding the right way to address the psychological safety of our employees."
Through Petzanova's leadership, Suncor's commitment to mental health, and every course delivered, word is spreading among leaders about the positive impacts the program is having on individual employees as well as the business as a whole.